X
Sign up for free to receive the latest news straight to your inbox
Register now
During the COVID-19 pandemic, Mitchell Charlesworth helped businesses in the North West access more than £ 3.6million from the government's research and development (R&D) tax credit initiative .
The average amount of R&D tax relief received by clients was over £ 42,000. Successful claims have been made in a wide variety of industries, including manufacturing, technology, construction, and professional services. Not all of these industries offer high tech or breakthrough research solutions, and R&D tax relief is available across a wide range of business activities.
Phil Hartley, Tax Director and R&D Specialist at Mitchell Charlesworth, said: "As we approach the end of the pandemic, I look back on this time of uncertainty with great pride in the support we have been able to provide to our clients. through tax breaks for R&D, which in some cases have been crucial in enabling businesses not only to survive, but also to grow over the past 18 months.
"R&D tax credits continue to play a crucial role in supporting companies in their innovative activities and we have seen a growing number of companies seeking to apply for relief for the first time in 2021."
He added: "However, it's important to note that HMRC recently released an R&D consultation paper that says they are looking to ensure that the program" stays up to date, competitive and well focused. "This suggests that changes in relief are coming. "
Chartered Accountants and Business Consultants employ more than 160 people in four offices in Manchester, Liverpool, Widnes and Chester.
::
The North West-based Browne Jacobson corporate team, led by partner Peter Allen, advised UK dairy cooperative First Milk on their strategic investment in soil carbon measurement company Agricarbon.
Dundee-based start-up Agricarbon was created by Scottish agricultural entrepreneur Stewart Arbuckle, data services entrepreneur and decarbonization expert Annie Leeson and technology commercialization expert Alan Strong. The company aims to support CO2 reduction in the agricultural industry through its unique service that helps its global customers scientifically quantify their soil carbon stock.
Agricarbon has previously partnered with Glasgow-based First Milk and Nestlé on a pioneering large-scale soil carbon capture project using state-of-the-art machinery to perform intensive soil carbon analysis.
Browne Jacobson's team consisted of Manchester-based corporate partner Peter Allen, senior partner Ryan Brown and partner Bethany Pickup, supported by the expertise of the employment and property teams intellectual of Browne Jacobson.
Peter Allen said: "This is a fantastic investment for First Milk and an important step towards realizing its net zero commitment by the First Milk business. It reflects growing attention across all industries, including us in the legal sector, to address sustainability issues in our own businesses. We have been delighted to act for longtime customer First Milk in making this milestone and look forward to seeing the great things the Agricarbon team can achieve with the support of First Milk and other investors. in the future. "
::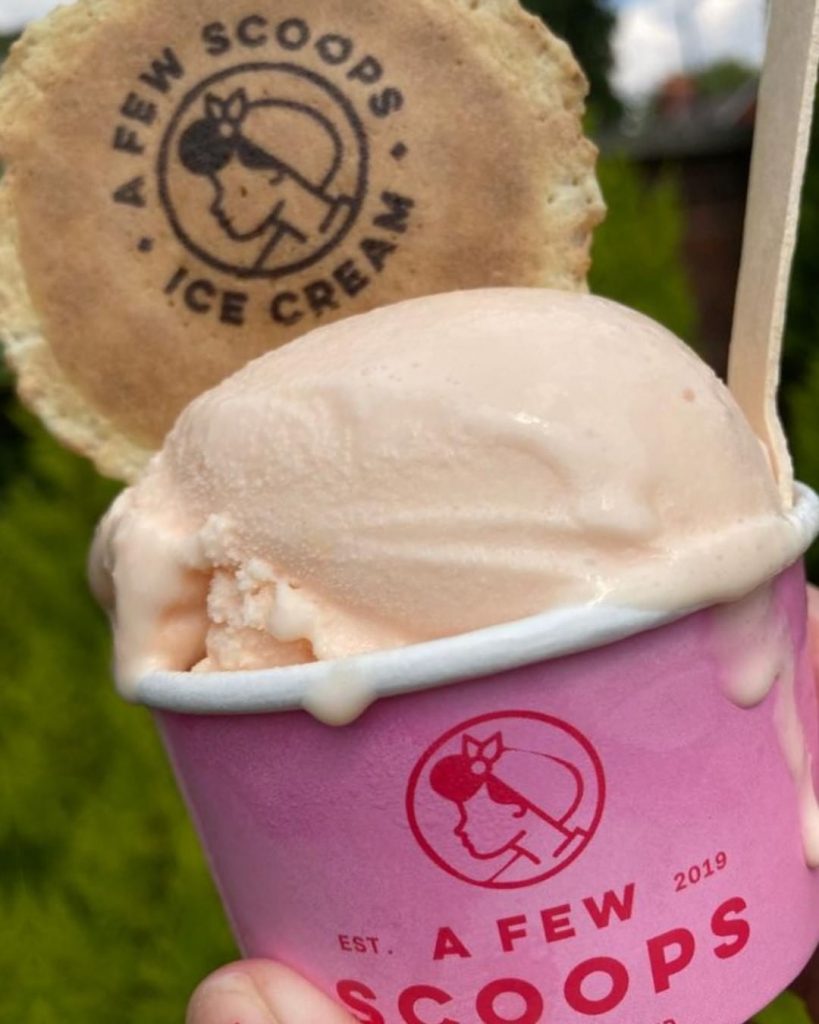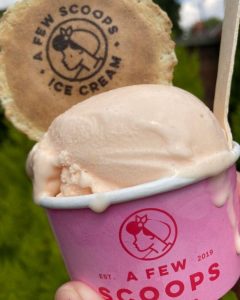 A Few Scoops, which specializes in alcohol-infused ice creams, sorbets and popsicles, launched their new eight-week pop-up concept at Selfridges Trafford, via their jaw-dropping pink push bike barlour, affectionately known as Dolly.
Manchester Ice Cream Maker's alcoholic flavors include Espresso Martini Ice Cream, Old Fashioned Ice Cream, and Pina Colada (Vegan) Ice Cream, as well as non-alcoholic options such as Oreo Shake Ice Cream, Biscoff Ice Cream Shake and soda ice cream. Cream. There will also be alcoholic and non-alcoholic vegan sorbets, such as a refreshing Mojito sorbet (with alcohol) and a Vimto sorbet (without).
A Few Scoops owner and founder Alanna Atkinson said, "When we launched A Few Scoops, we knew we didn't want a standard ice cream van, we wanted something different and happy, something that people would like to capture. and share with friends.
"We've had such an amazing summer, with event and festival tours all over the Northwest, we're excited to be working with Selfridges on our next chapter of events."
The eight-week stay at Selfridges Trafford began on August 26.
::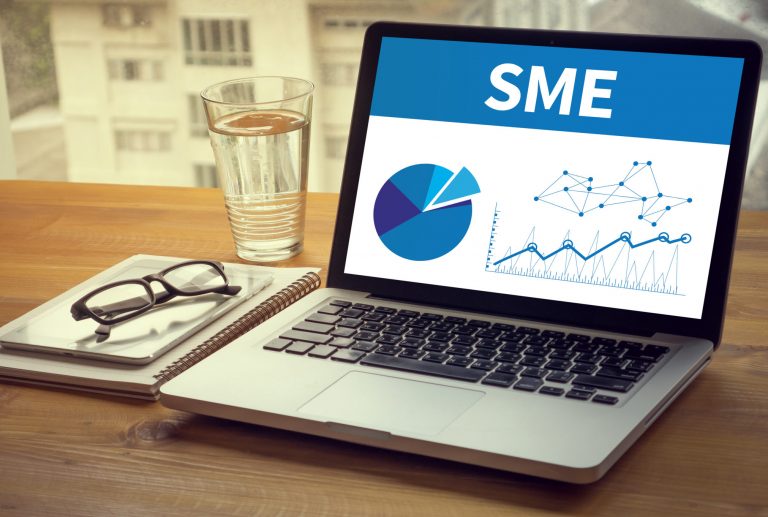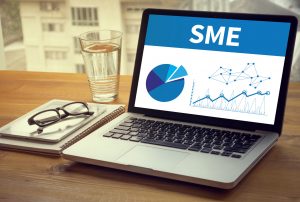 UTP, a market-leading credit and debit card payment solutions provider that recently opened an office in Manchester, is launching a new eBook for SMEs, offering tips on how to build a sustainable business.
The eBook, titled "Never Go Back: How SMBs Can Prepare for the Future for Post-Pandemic Success" discusses how a secure, fast and smart payments infrastructure can help SMBs become more resilient and adapt to events such as natural disasters and trade restrictions.
Managing Director Michael Ault said: "We may not yet live in a cashless society, but it is clear that the use of money is decreasing, and the sooner a business can start accepting payments. digital, the better prepared it will be for the future. to be. And with digital payment acceptance in place, small businesses can explore a gold mine of data analytics that can tell them who their customers are, how they pay, and how to best reach them with targeted offers generated by. their preferences. This is yet another way for companies to ensure their sustainability with ease.
It was fundamental changes in the way we shop that inspired UTP to create their eBook. In it, the company explains how SMBs can use the available payment and trade options to protect their income in all eventualities, even those that cannot be predicted.
The free e-book can be downloaded through the "news" section of the UTP website.
::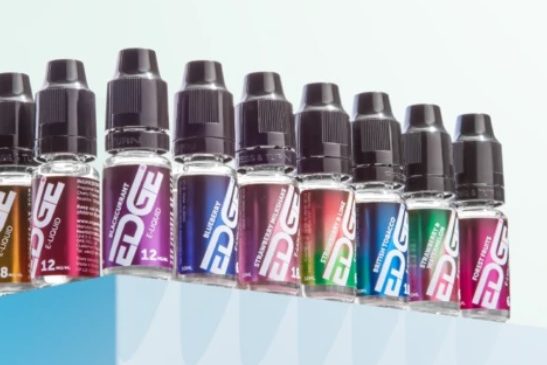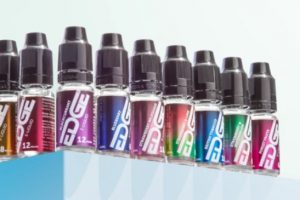 The vape brand, Edge, has teamed up with the UK's third-largest supermarket, Asda, in a historic victory for the Stockport-based company. The partnership will see Edge's latest premium vaping products available at 615 participating Asda stores across the UK, marking the brand's first major release in a major retail environment – beyond small stores. convenience and online retailing.
Edge said its strict adherence to regulatory legislation and concern for public health has been supported by the leading retailer, with the introduction of Edge products further validating the company's efforts to become the safest vaping brand and the most reliable in the world.
Founded in 2016, the company realized that demand for its products far exceeded the local stores in which it was previously stocked – launching its online store in 2019.
Chris Carr, Director of Sales at Edge, said: "We are delighted to have found common ground with Asda in our common aspiration to provide our customers with easy and reliable access to affordable and best-in-class vaping products. quality. Not only will this partnership help us understand and connect with our customers in more meaningful ways, it strengthens our mission to help people quit smoking by making the vaping experience more accessible to everyone.
He added: "All of our e-liquids are produced here in the UK at our new ISO accredited production facility. We only use the highest quality ingredients available and pride ourselves on providing exceptional quality.
::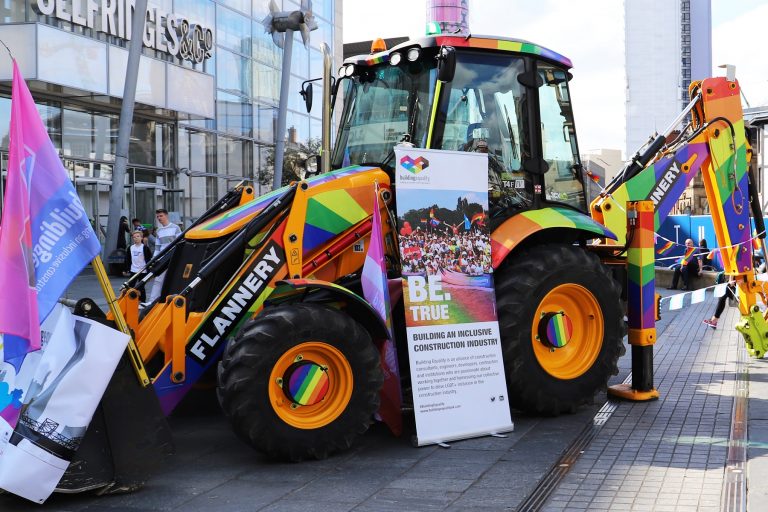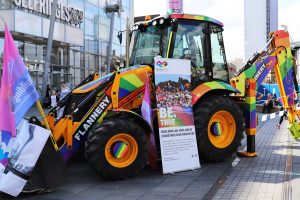 Building Equality – the construction industry's LGBTQ + alliance – is delighted to bring back iconic Manchester Pride selfie favorite, the Rainbow JCB, for its annual awareness event in Exchange Square today (August 27) .
While Manchester Pride may be a little different this year, Building Equality was determined to host an event where it could safely show its support for Manchester's LGBTQ + community. Building Equality members from over 50 construction organizations will be on Exchange Square throughout the day to showcase the accessibility of the construction industry to LGBTQ + people and other minority groups.
Members will offer advice and guidance to anyone interested in construction, Building Equality work and career opportunities in the industry, in the shadow of the famous Rainbow JCB, provided by longtime support P.Flannery Plant Hire.
Lucy Bradbury, Co-Chair of Building Equality Greater Manchester, said: "Building Equality is very proud to be able to host our fourth Public Awareness Day in Exchange Square on Friday August 27th. We aim to challenge and change preconceptions of the construction and engineering industry by visibly demonstrating and celebrating our diversity and inclusiveness.
"We won't be attending Manchester Pride in the usual way this year, but we still have to demonstrate the incredible progress the industry has made in supporting the LGBTQ + community, as well as some of the challenges that we are still working to address. As with all of our events this year, we are fundraising for the George House Trust. "